A. On the forum(https://forum.fiio.com/) homepage, click on "log in" from the top right corner.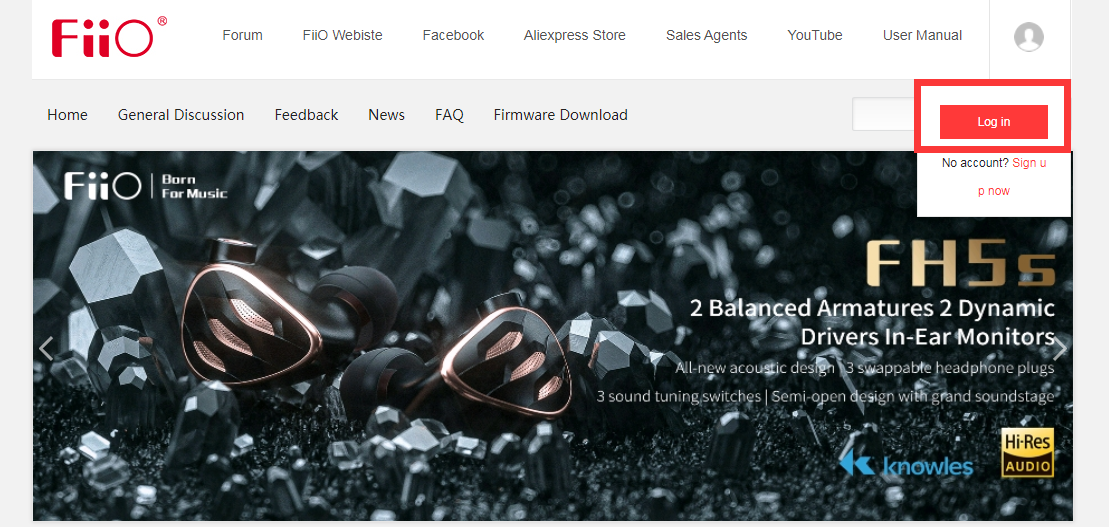 B. Switch to English page if you enter the Chinese page:
C. Then fill in your email address and password in the required field:

D. Click the 'Login' button. Then slide to complete the puzzle in the pop up window.
E. Log in successful now!